Long Term Care Insurance in Champaign, Rantoul, and Newman, IL
At Prairieland Insurance Group LLC, our team has experience working with multiple types of clients and understand how to create the right long-term care insurance solution for you and your family. We have been able to establish long-standing partnerships with carriers, like Nationwide, whom we work with to create custom solutions at a rate that meets your expectations.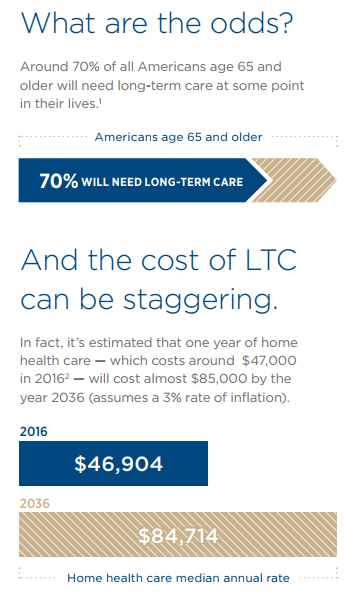 Long Term Care Insurance Details
We take the time to meet with our customers on an individual basis to properly assess their needs, and create the right coverage plan to mitigate against potential risks. We will not just write this policy for the sake of it, we want to make sure it is the best solution for our customers.
Some people believe that they can sell property or use their savings if they are in need instead of investing in an insurance solution like long-term care. But what if your property value goes down? Or what if you run into an unexpected mishap and need to delegate your savings to other areas of your life? We can't predict the future, but we can make sure you are prepared.
What you can expect from us
As a local agency, we are accessible to our clients when they need us most. Call or contact us today to learn more. To get started on a policy, request a quote.
---