Distracted Driving in Illinois
At any given time of day, 800,000 drivers are using their cell phones on the road—are you one of them?
---
Driving while distracted by a mobile device is an everyday reality, yet so are the increasing number of vehicle crashes as a result of cell phone use.
---
Illinois Distracted Driving Laws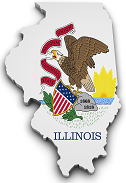 Most importantly for our neighbors in Champaign-Urbana to remember is that removing your attention from the road to focus on your mobile device is illegal in the state of Illinois. Using a cell phone, other than in an emergency situation or while using a hands-free one-touch/voice dial device, is illegal and come with serious consequences. First offenses result in a $75 ticket with the price only increasing dramatically from there. Drivers who cause an accident can also face substantial jail time.
To read the Illinois distracted driving laws, click the button below:
Illinois Distracted Driving Laws
For more information, download the Illinois State Police brochure on Distracted Driving:
ISP Distracted Driving Brochure
---
Teen Drivers and Cell Phone Use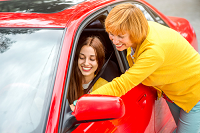 Talking, texting, and using your smart phone for music are all common temptations facing Illinois drivers, but are the most adverse to our young drivers. As your teen forms his or her driving habits, it is important that a serious conversation takes place to discuss not only the potential fallout and consequences of distracted driving, but also the rules governing their newfound freedom out on the road. Novice drivers, considered anyone age 19 or below on the road, are strictly prohibited from any interaction with mobile devices while driving.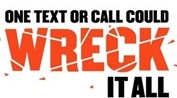 We encourage not just our teen drivers, but everyone out on the road who may be tempted to use their cellular device to Take the Pledge. Download the contract below, courtesy of the National Highway Traffic Safety Administration and take the time to discuss with your close family and friends before signing to never drive while distracted. Together, we can eliminate the threat presented by drivers without their focus on the road.
---
Prairieland Insurance Group, LLC is dedicated to providing top-tier car insurance in order to keep you as safe as possible while behind the wheel and beyond. We also stress that our auto drivers maintain the best driving habits possible so that their insurance never needs to be used and we can keep their rates as low as possible. If you are searching for auto insurance that will keep you totally secure, no matter the risks you face, combined with the area's most competitive pricing, request a quote today to provide the initial information we will need to keep you secure.
Additional Auto Resources:
Distraction.gov (Official U.S. Government Information on Distracted Driving)
Illinois State Police Distracted Driving Information
Drop It and Drive Campaign (Illinois Tollway)
---
The team at Prairieland Insurance Group, LLC are proud to insure our neighbors in Champaign, Urbana, Mahomet, Rantoul, Paxton, and St. Joseph, IL as well as throughout the state of Illinois.