Insurance in Rantoul, Illinois
Homeowners, Auto, and Life Insurance with Prairieland Insurance Group, LLC
---
We're an independent, locally owned and operated insurance agency that delivers fully customized, cost-efficient policies and plans, and also we have agents who are dedicated to their clients. In Rantoul we have an office at which the vast array of insurance options and also the personalized services that are available at our other locations are provided. Corrine manages the office, and she ensures that an agent is always reachable, and as a result, clients can always get information that they need and also make decisions about their insurance.

Insurance Offerings to suit Rantoul Residents
We have access to many markets, and this is one reason why we offer a wide variety of insurance options, which are personal and also commercial.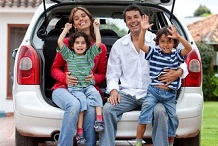 Homeowners, auto, life, and recreational vehicle policies and plans are just a few of our insurance options for individuals and groups, and also we have many other personal insurance options. Whether one wants to secure a fleet of ATVs or ensure that data losses don't result in undue expenses, we can help him or her.
We can protect virtually any commercial enterprise in Eastern Illinois through our many business insurance options. Our business program and our specially designed programs for businesses in different industries can be customized for any business that we serve.
To learn more about our insurance offerings, please visit our products page.
Reliable, service-oriented Agents keeping you secure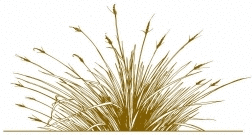 We work closely with clients in order to deliver the best products and the finest services. Also, we regularly monitor policies and plans that we write, and this ensures that coverages are always current and also that clients' rates are always competitive.
We're as committed to being a part of the communities that we serve as we are to delivering the best insurance and the most personalized, effective services. We're members of the Rantoul First United Methodist Church, the Rantoul Rotary Club, the Rantoul Exchange Club, and the Women's Business Council of Champaign County. Also, we participate in local events whenever and however we can.
Contact us or call us today. To start on a policy, request a quote.
Additional Insurance Information:
At Prairieland Insurance Group, LLC we're proud to provide insurance and risk management solutions in Champaign, Urbana, Mahomet, Rantoul, Paxton, and St. Joseph, IL. We also serve other areas in the state and we serve Indiana and Missouri.